Causeway Coast Tournament Courses
The tournament is played over 4 courses – Ballyliffin (Old Course), Castlerock, North West and Ballycastle.
Closing date for entries: 26th April 2024

Ballycastle Golf Club, founded in 1890, sits yards from the shoreline on the Causeway Coast, a spectacular stretch of golfing coastline of unsurpassed beauty. The golf course is one of the most scenic in Northern Ireland and has a multitude of personalities from tame parkland holes to wild links offerings and includes flat and low-lying holes and a back nine that launches you up into seaside hills that command panoramic views of the town of Ballycastle, Fair Head, Rathlin Island and on a clear day the Mull of Kintyre.

Ballyliffin Golf Club is widely regarded as the finest links complex in Ireland boasting two championship links courses – The Old Links and Glashedy Links. We pride ourselves in having world class presentation standards all year round and Ballyliffin is renowned for its hospitality, spectacular setting and outstanding facilities.

Founded in April 1901, the original course comprised nine holes and was laid out on the western part of the present course. Additional land was leased in 1908 and Ben Sayers, the professional from North Berwick in Scotland, was commissioned to design an eighteen hole layout. Though better known as a club maker, Sayers produced a superb layout and insisted that the links of Castlerock would equal those at Troon, North Berwick and Sandwich. Though not officially recorded, it is known that Harry Colt, while spending much time in Ireland with his work at Royal Portrush, was consulted regarding the redesign of the Castlerock links around 1930. Today, Castlerock is rated as one of Ireland's finest links courses and its status in the game is reflected by the fact that it has hosted many National Championships both Amateur and Professional.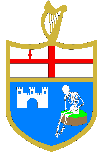 Situated on the shore of the Swilly in County Donegal, on the Wild Atlantic Way, The North West Golf Club has been described as the St Andrew's of Ireland. Established as an 18 hole links course in 1891 it is one of the 9 founding members of the Golfing Union of Ireland. The North West is a challenging course that offers breathtaking views, fantastic hospitality and will require everything you have in the bag.