J.W. Buckland Trophy (Hickory Society Cologne)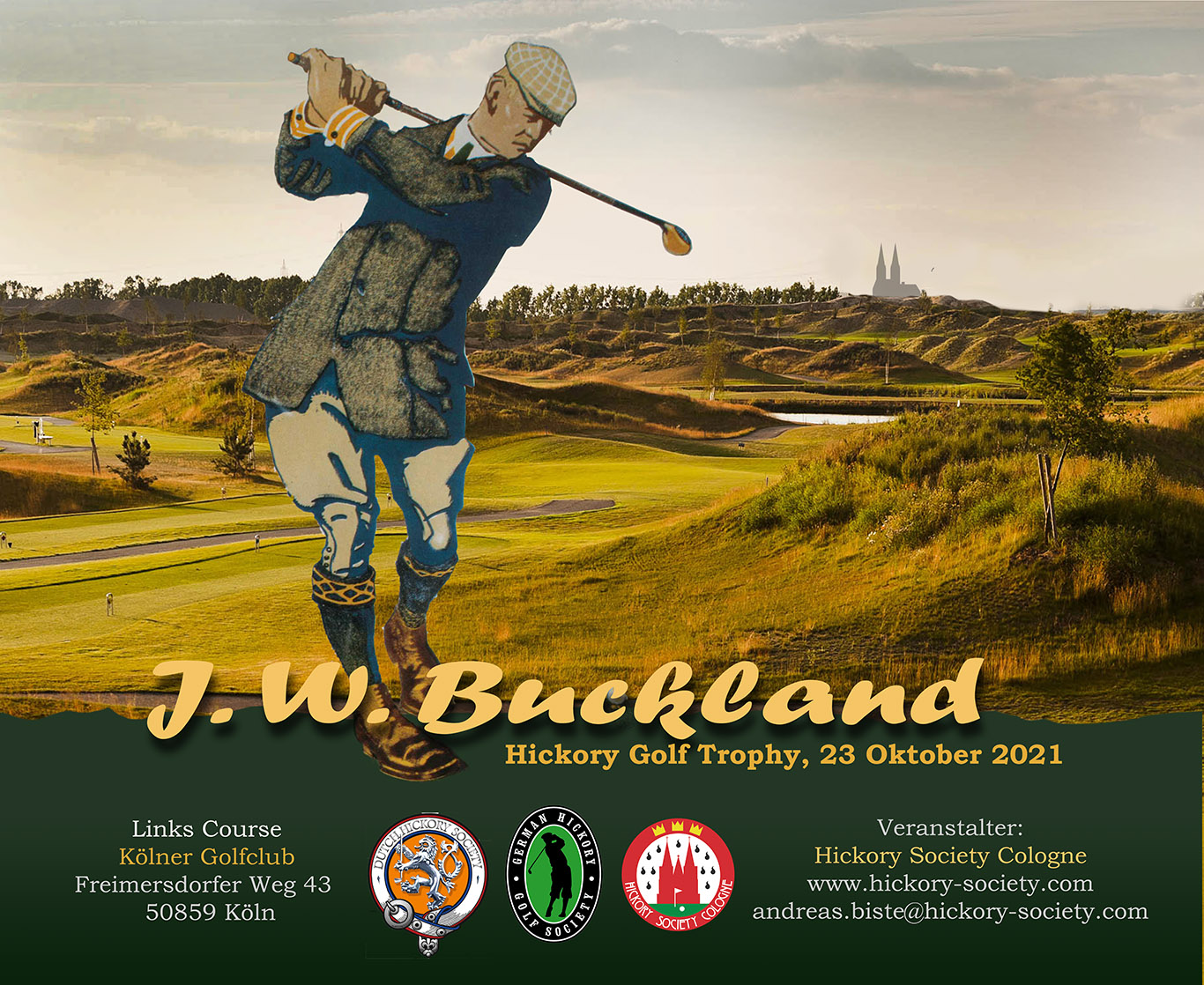 Our good friend and regular visitor to The Causeway Coast Tournament Andreas Biste is promoting the first J W Buckland Trophy event on behalf of the Cologne Hickory Society.
We hope the event will be a great success.
Further details can be obtained at andreas.biste@hickory-society.com
---
Tournament 2022 Update
Ticket Prices
Visitor Outside Ireland £295 (includes practice rounds see T's & C's)
Golf Ireland Members £195
Host Club Members £95
Discounts available for early booking before 31 December 2021 and for groups of eight or more players.
---
For anyone who has rolled over their entry to 2022 and will be visiting the Causeway Coast during the Tournament week 7 to 11 June 2021 the following rates are available at the host Clubs.
Royal Portrush Valley Course £40
Castlerock £55
Ballycastle £40
Ballyliffin Old Links €80
All rounds must be booked directly with the Clubs and contact details are listed below.
Ballycastle
info@ballycastlegolfclub.com
Tele. +44 028 2076 2536

Ballyliffin
info@ballyliffingolfclub.com
00 353 74 937 6119

Castlerock
info@castlerockgc.co.uk
+44 028 7084 8314

Royal Portrush
angus@royalportrushgolfclub.com
+44 028 7082 2311
David Lamont
Tournament Director
---
2021 Tournament Cancelled
It is with regret that we have to inform you that the 2021 Tournament has been cancelled.
In making this decision The Causeway Coast Golf Tournament Committee considered all the ongoing issues around the Covid-19 pandemic. With so much uncertainty and no clear road map for relaxation of restrictions around travel, quarantine, hospitality and playing golf it was felt that for the safety and wellbeing of all concerned this was the only course of action that could be taken.
We hope that by making this early call it will allow players the opportunity to deal with travel and accommodation arrangements.
With regard to entry fees already paid for the 2021 event you have two options.
We can hold your entry fee and roll it over to 2022 guaranteeing you a spot in next year's Tournament at 2020 rates.
You can claim a full refund.
2021 Refunds will be processed week commencing 22 February 2021.
Any refunds that are not claimed by 30 June 2021 will be automatically entered for the 2022 event.
The proposed date for the 2022 Tournament is 6-10 June 2022.
Please contact the Tournament Director on info@causewaycoastgolf.com with your preference.
We very much look forward to welcoming you all in 2022 when life will hopefully have retuned to something close to normality.
David Lamont
Tournament Director
On behalf of
Causeway Coast Golf Tournament Committee
---